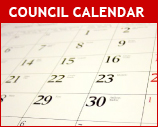 2014-2015
2015-2016
Printable Council Calendar
(NEW!)
Download the 2015-2016 Council Calendar to your

Mobile Device!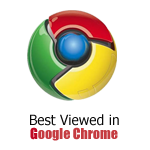 Iron Horse District

The Iron Horse District

serves the cities of Wauwatosa, West Allis and Milwaukee primarily south of Hampton Avenue, west of 60th Street to the Milwaukee County line, and north of Oklahoma Avenue

.

Wine Tasting Event

Support Scouting in West Allis and Wauwatosa at the upcoming Iron Horse District Wine Tasting Event!

Register online now.

Can't attend?

Donate

to support local Scouts!

District Links

---

Fall 2015 Edition

---

Upcoming Events

---

Attention all Cub Scout Leaders!

Are you having trouble navigating the new Cub Scout Program? Are you looking through the new materials trying to make a great event for all of your Scouts, but having trouble finding how each rank relates to the others? Then the Cub Scout Connections Booklet is the perfect resource for you! This book breaks the new curriculum into 16 different themes for all five levels! This booklet is easy to use and will definitely be helpful when planning your pack meetings or future pack events!

Click here

to see the Cub Scout Connections booklet.

---

Iron Horse District Dinner and Awards

The District Dinner is scheduled for March 13, 2016! While the dinner may seem a long way off, we need award nominations to be submitted by January 11, 2016, which is a few short months away! Award nomination forms are included on this page. Please note that all of the pack nomination forms are in one PDF as well as all of the troop and crew nomination forms. District nomination forms are the District Award of Merit, Scouters Spouse Award and the Golden Spike Award.