The Scout Heritage Museum's current exhibit case is displaying a fine collection of Garfield items. Stop in and take a look.
In 1996 Jim Davis, the creator of the Garfield comic strip was visiting with District Executive Dave Dominick of the Crossroads of America Council. Dave asked if the cartoonist, through his company, Paws, Inc., would allow the council to use Garfield in its 1997 Cub Scouting recruitment campaign.
Davis agreed and donated all of the licensing of Garfield, doing a lot of additional artwork, and making a full commitment to the Cub Scout program."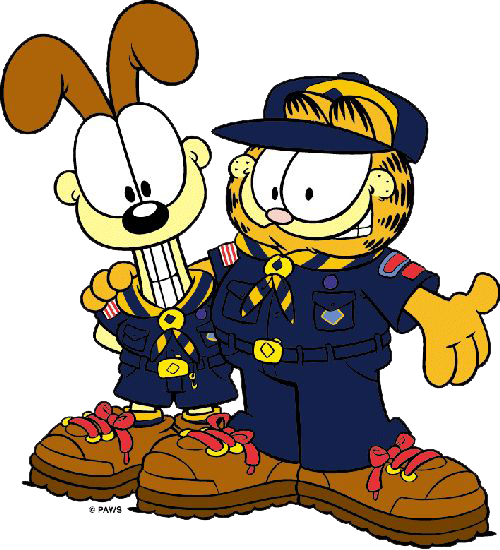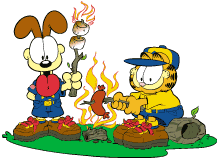 To test the potential for a nationwide roundup, the BSA National Council then launched a pilot program in Indianapolis. The response to the Crossroads of America Council's 1997 Garfield-themed membership campaign was strong - a 13.9 percent increase in Cub Scouts, Tiger Cubs up 16.2 percent, and 6.4 percent growth in packs.
The successful results, in numbers and enthusiasm among volunteers and youth, were due both to Garfield's highly visible role and the efforts of Scout Executive Scott Clabaugh, said G. Richard (Rick) Williamson, outgoing national director of the Cub Scout Division (and just-named SE for Wisconsin's Bay Lakes Council).
Extending the impact of his generosity from Indianapolis to all Scout councils, Davis (through Paws, Inc.) then gave the BSA a license to use the Garfield characters in a national campaign that continued through the year 2000.