Scouting for Food
2019 Dates:
The annual Scouting for Food campaign will partner with Feeding America Eastern Wisconsin, Racine County Food Bank, Shalom Center of Kenosha and other local food pantries in Racine and Kenosha Counties who will distribute the collected food to those in need at no cost. Roundy's will provide the bags and offer barrels in the Pick 'n Save Stores to collect food in areas in which we don't have a Scout unit to cover.
This will mark the 30th year in which Scouts have collected food for the hungry in our council. To date, over 6 million pounds of food have been collected. Open to Cub Scouts, Boy Scouts and Explorers.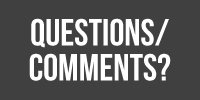 Units are reminded that projects and hours worked should be recorded.
Sign up using your Unit ID (5 to 11 digits available from registrar's office), use your unit number as a 4 digit number (i.e. Pack 123 = 0123).

Information collected includes: project date, number of adult and youth members participating, number of non-members participating, and total number of hours worked by all participants.
Units are required to enter this information to get credit for their service projects.
Unit Evaluation Survey