Re-Charter is the annual paperwork process where membership expires or is renewed Council-wide by Pack, Troops, Teams, or Crews. There are three re-charter months: December, January, and February. Districts are assigned a month to re-charter.
December: Gateway, Heart of Milwaukee, Polaris,
January: Fox River
February: Iron Horse, Lighthouse, Root River, Southshore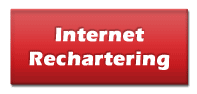 Must create new log-in each year

Must print out when done and get appropriate signatures

Questions with log-in contact National Help Desk at (855) 707-2644
For more information about the re-charter, please contact your District Executive.
Fox River/Root River District - Steven Idzikowski
Gateway District - Derek Alcala
Heart of MIlwaukee District - Wally Smith
Iron Horse District - Erin Buhrmester
Lighthouse/Southshore District - Brittany Burmeister
Polaris District - Larry Danner
For specific questions about the Charter, contact Karla Langoehr at (414) 443-2877 or via email Karla Langoehr.