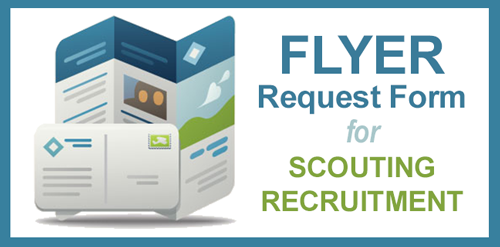 Flyer Request Form for Scouting Recruitment, Click Here.
---
Scouting Closet
At the Scout closet, we care about our youth and strive to provide them with all the resources they will need in order to become successful leaders in their home community, through scouting. We are currently accepting donations of gently used uniforms and scouting accessories so we can distribute them to kids who may be in need. Help us expand the scouting circle! Visit us at www.scoutclosetracine.com for further information, or to make a financial contribution. As always, share this site with all your Scouting friends.
Racine Area Activities
Are you and your unit having a hard time finding things to do? Check out some of these fun Racine area locations for added Scouting experience!
Racine Zoological Society
The Zoo offers a variety of specially designed badge programs for Brownies and Junior Girl Scouts and well as Tiger, Wolf, Bear, Webelos, and Boy Scouts. All programs are 2-1/2 hour-long and are available year round on weekends or after school on weekdays. Groups have the opportunity to meet animals up close and participate in activities and educational art projects while working to complete badge requirements.
Racine Art Museum
A FREE docent-guided tour of RAM's downtown location is available to public and private schools, day cares, after-school or home-schooled children's groups in Racine county. Students learn all about the current exhibitions, the artists, the media and the techniques involved in the creation of the artworks on display. At the conclusion of the tour, students are invited to return with their families to participate in the museum's free upcoming hands-on art events. Contact
Tricia Blasko
, Curator of Education, at (262) 636-9573 to schedule your tour.
SC Johnson Headquarters
We welcome visitors and offer free public tours that provide different views of the company's inspired architecture, including: The Frank Lloyd Wright-designed Research Tower, The Frank Lloyd Wright-designed Administration Building, The newly refurbished 1940s penthouse office of SC Johnson's third generation leader, H.F. Johnson Jr. (available on weekend tours only),The award-winning Foster + Partners-designed Fortaleza Hall, The SC Johnson Gallery: At Home with Frank Lloyd Wright featuring the rare and world-renowned Frank Lloyd Wright Wasmuth Portfolio, Film showings of the Academy Award-winning documentary To Be Alive! and the acclaimed Carnaúba: A Son's Memoir at The Golden Rondelle Theater, All SC Johnson tours include a visit to The Lily Pad, our gift shop. To schedule your tour,
click here
.

Mary Kveton
Lighthouse District Executive