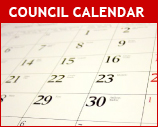 2014-2015
2015-2016
Printable Council Calendar
(NEW!)
Download the 2015-2016 Council Calendar to your

Mobile Device!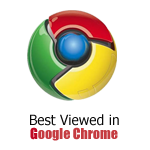 NOVA Camporee

The First Ever NOVA Camporee planning is in full swing!

The NOVA Camporee will be August 8th, 9th and 10th on the grounds on the GE Healthcare Institute in Waukesha, WI. We will be camping on the grounds with access to their building, classrooms and labs. This event is open to all registered Scouts and Venturers. All of the challenges being planned are to earn the Scout or Venturer their NOVA Award. In addition to the challenges, we will have multiple demonstrations, including two or more 3D printers in operation, an MRI demonstration and robotics demonstrations. A fun and challenging time for all! Register online at www.ThreeHarborsScouting.org/NOVACamporee Early registration cost is $24.00 per Scout/Venturer and $12.00 per Adult (late registration after July 1st is $29.00 per Scout/Venturer). Register soon as space will be limited! Looking to see all of our council's budding scientists and engineers there!

NOVA Awards

The Boy Scouts of America's NOVA Awards program incorporates learning with cool activities and exposure to science, technology, engineering and mathematics for Cub Scouts, Boy Scouts and Venturers. The goal is that the requirements and activities for earning these awards stimulate youth interest in STEM-related fields (Science, Technology, Engineering and Mathematics) and show how these disciplines apply to everyday living and the world around them. Counselors and mentors help bring this engaging, contemporary and fun program to life for youth members.

Table of Contents:

District Pages:

---

2014 Summer Camp

It's not too late to sign up and attend one of our four summer camps! Visit www.ThreeHarborsScouting.org/camping to sign your child up for one of our exciting programs. Here is a brief synopsis of our camps:

LeFeber Northwoods Camps (LNC) – While three camps make up the property, the summer programs for Camp Baird and Camp Neidhoefer are conducted through one central staff. Whether your unit chooses a Baird or Neidhoefer campsite, you'll enjoy adventure, aquatics, field sports, nature, handicraft and Scoutcraft activities along with a full complement of related merit badge offerings. LNC is a patrol cooking camp; each patrol checks out its food from the Baird Commissary/Administration Building prior to each meal, and prepares it to their liking back at their campsite. Sunday dinner is a camp-wide meal prepared by the staff and served in the Rendezvous Area.

Robert S. Lyle Scout Reservation – Robert S. Lyle offers open merit badge programming that is second to none. A boy can work on as many or as few merit badges as he desires. One of the unique program aspects is patrol cooking. All food is provided to the campers, but the boys themselves must cook the food in their campsites utilizing dutch ovens, campfires and other outdoor cooking techniques. Patrol cooking is one of the best ways for young men to apply the skills they've learned in the Scouting program.

Camp Oh-Da-Ko-Ta – This summer you will find that we want to BUILD boys at our LEt's GO summer day camps. We will have a fast-paced fun and exciting camping experience from our 4-Day day camps to the new 5-Day day camp: you will be putting the blocks of learning to good use.

Indian Mound Scout Reservation – All new and exciting this summer are 4-Day day camps and a new resident camping experience. Come join us for a once-in-a-lifetime camp experience as a pirate or as a space ranger. Our camp is nationally accredited and is a great place for your child to spend the summer.

Check out our four camps and sign your child up for the adventure of a lifetime at http://www.ThreeHarborsCamps.org/
---
Scout Executive's Minute
LIFETIMES OF SERVICE!
Only a very select group of people have spent almost their entire adult lives helping other people. Three Harbors Council (and the legacy Southeast Wisconsin and Milwaukee County Councils) can boast that we have a huge cadre of individuals who have done just that!
These individuals serve in a variety of leadership and support positions in our Council. Some are volunteers, some are paid staff…and many occupy both chairs! The common ground is: thousands of lives have been positively affected by their efforts.
I am proud to announce that two of these servant leaders have retired from Three Harbors Council. Both will be sorely missed and their contributions to our community will be long remembered.
Pat Majchrowitz, the longtime face of the Service Center in Racine and now Kenosha, has retired after nine years of helping others. Her friendly smile, gracious nature and commitment to serve have delighted volunteers for many years. How many thousands of young boys were able to wear their first blue uniform because of Pat? How many leaders, in a mad dash to buy patches for that night's Blue and Gold Banquet, were quickly and expertly served by her?
Terri Best, the Council's registrar, has retired after 32 years of glorious service. During her tenure, she took us from quills & ink and typewriters to computers for the registration process! Thousands of Eagle Scouts would not have received their medals without Terri's direct involvement in the process. Hundreds of thousands of youth and adults were ushered into the BSA through her keystrokes. While all this was going on, she was an incredibly effective volunteer in the Order of the Arrow. She will continue this role in the future.
Ladies and gentlemen, please join me in congratulating Pat and Terri for their distinguished careers…and for their servant leadership. They both go the next phase of their lives knowing that they have helped families and youth and have done the Lord's work.
Yours in Scouting,
E
The Commissioner's Corner
Summer is upon us, and that means lots of great activities for packs, troops and crews in Three Harbors Council. While there are opportunities all year round, the summer months are when your unit can really put the "outing" in Scouting. As Scouting's founder Robert Baden-Powell remarked, "A week of camp life is worth six months of theoretical teaching in the meeting room." This is true at all levels of Scouting.
For packs, there is a large variety of camping activities at either Indian Mound Reservation or Camp Oh-Da-Ko-Ta. Troops and crews go to long term camps and High Adventure Bases. Packs, troops and crews should be making every effort to get all Scouts to camp this summer. To see what our council camps have to offer, check out www.threeharborscamps.org. Camping provides the best opportunities for Scouts to learn and advance. Then, when you throw in events like Brewers Scout Day on July 21st and Camp Ammon at the State Fair, as well as several district events, I can see where Scouts can end up with a very busy summer.
This should be a busy time for commissioners as well. Contact with units and unit leaders should not stop over the summer months. Some commissioners may be able to check in with their assigned units at camp and others may want to see what preparations units are making for their summer outings. The biggest opportunity for commissioners, however, might be to assist their units with their annual program planning. In the middle of all of the great summer Scouting opportunities, unit leaders should be preparing their annual program plan to kick off the next Scout year and build on the great experiences gained during the summer.
I hope each unit in Three Harbors Council has a very successful summer filled with great Scouting experiences. Let's make sure every Scout gets to experience the Promise of Scouting.
Dick Kroll
Council Commissioner
Journey to Excellence
With this Scouting year winding down, many units are looking forward to the next year of Scouting and will be going through the annual program planning process. Some units have already started. Find help on this process, including Program Conference Planning guides for packs and troops, at this site: http://www.scouting.org/scoutsource/boyscouts/programplanningtools.aspx
Units looking to earn the Journey to Excellence (JTE) recognition will be reviewing these criteria while doing their planning to make sure their unit is doing everything they can to be successful. The JTE criteria cover most items that characterize a successful pack, troop or crew. These include such items as membership, program, training, finances and the nuts and bolts of running a unit. Most of you are familiar with the JTE requirements, but there are a few changes for 2014. In the criteria for membership (called "Building Cub Scouting," "Building Boy Scouting" or "Building Venturing"), there is now a requirement at all levels for the unit have a membership growth plan. This plan does not need to be elaborate, but it should be written down and shared with your unit so that all leaders and parents understand the importance of membership growth.
Another change affecting all units involves logging the hours for service projects. The number of projects your unit needs to attain a Bronze, Silver or Gold level has not changed, but now units are asked to also enter the service hours and other data for their projects on the JTE Service Hours website, located here: https://servicehours.scouting.org/UI/Security/Login.aspx. Documenting these numbers helps the council and districts get a better understanding of all of the service being done by our units, and now it has become a JTE requirement.
In the Webelos-to-Scout-Transition criteria for packs and troops, a change in the Gold level now requires packs to have at least one Den Chief, and for troops to supply at least one Den Chief. Finally, in the criteria for the Annual Charter Renewal process, the Gold level now includes a requirement that units invite a commissioner and their chartered organizational representative to at least one meeting.
All of the JTE information is available at www.scouting.org/JTE. This includes the score sheets and tools to help units keep track of information as well as links to the Service Hours website. The key to having a successful troop is planning: having a plan, writing it down and sharing it with all involved. Setting a goal of earning the Journey to Excellence award and "going for the gold" helps leaders focus on what it takes to be a successful unit.
Memorials / Tributes
Desmond O'Connell
Michael & Mary Rick
Howard Murphy
Daryl & Carol Agness
Rick & Marie Fessenbecker
Medical College of Wisconsin
Jean & Patrick Murphy
Jerry & Mary Mudlaff
Northwoods Software Development, Inc.
Ruth Peters
Deborah Schlagenhauf
Frederick & Skelley Stich
David & Lori Tabaska
Charlie Rosser
Heritage Museum Committee
Aimee & Randy Liepert
David & Lynne Loosen
Mr. & Mrs. Walter Wolak
Youngtimers BSA
Nick Meyer - Eagle Scout Tribute
Mr. Gary Yost
Kris Haymen
Anne Czolgosz Straube
In Honor Of Rita Sweet's 80th Birthday
David & Lynne Loosen
Vicky Doering's Mother
Heritage Museum Committee
Dr. Silas Farmer
Gerald Bennett
Mary & Bill Cobb
Heritage Museum Committee
Arden & Carol Krahn
David & Lynne Loosen
Don & Jo Plale
Youngtimers BSA
Muriel Kirschner
Arden & Carol Krahn
Don & Jo Plale
Mr. & Mrs. Walter Wolak
Youngtimers BSA
Walter Kante
Jeff Kante
Marsha Aronow
Heritage Museum Committee
Mr. & Mrs. Walter Wolak
Council Calendar
JUNE
Polaris District Cublympics – June 7, 8 a.m.
Iron Horse District Picnic – June 9, 5:30 p.m.
Venturing Camp at LeFeber Northwoods Camps – June 29 - July 3
JULY
Golf Classic – July 15, 7:30 a.m. - 7 p.m.
Brewer's Scout Day – July 21, 7:10 p.m.
Camp Ammon – July 30 - Aug 11
AUGUST
NOVA Camporee – Aug 8 - 10
Lighthouse District "Ultimate Challenge" at Oh-Da-Ko-Ta – Aug 9, 10 a.m.- 4 p.m.
Iron Horse District Kickoff – Aug 11
Root River District Kickoff – Aug 11, 7 p.m.
Gateway Fall Recruitment Kickoff – Aug 12, 6:30 p.m.
Heart of Milwaukee District Kickoff – Aug 14, 5 p.m. - 8 p.m.
Polaris District Kickoff – Aug 21, 6 p.m.
Fox River District Kickoff – Aug 21, 6:30 p.m.
SEPTEMBER
Sporting Clays – Sept 12, 10 a.m. - 5 p.m.
Fox River District Camporee at Oh-Da-Ko-Ta – Sept 16 - 28
Popcorn Sale Starts – Sept 19
Mission Impossible Camporee at Oh-Da-Ko-Ta – Sept 19 - 21
NYLT at Indian Mound Scout Reservation – Sept 26 - 28
OCTOBER
NYLT at Oh-Da-Ko-Ta – Oct 10 - 12
Two-District Camporee (Root River and Heart of Milwaukee) at Camp Quad – Oct 18 - 19
Popcorn Sale Ends – Oct 19
Safe Halloween at IMR – Oct 26, 1 p.m. - 7:30 p.m.
Eagle Scouts
Matthew J. Barrett
Troop 111
Lions Club of Wauwatosa
Nicholas James Bell
Troop 612
Our Lady of Lourdes
Nathan Paul Brandes
Troop 544
Pleasant Prairie Fire & Rescue Association
Isaiah Samuel Brands
Troop 228
St. Lucy Home and School Association
Bartlomiej Michael Brzezicki
Troop 235
Divine Mercy Holy Name Society
Vincent M. Burke
Troop 380
Twin Lakes American Legion Post 544
Max Patrick Courtney
Troop 398
Kiwanis Club of North Shore Milwaukee Inc.
Michael Paul Cristoforo
Troop 221
Edgewood Elementary School PTO
Joel Matthew Dereszynski
Troop 208
St. Veronica's Parish Usher Society
Thomas D. Dietz
Troop 385
Bristol United Methodist Church - Wesley
Joshua Allen Dupuis
Troop 505
Kenosha Bible Church
Samuel Joseph Ewert
Troop 208
St. Veronica's Parish - Usher Society
Nathaniel Edward Foss
Troop 398
Kiwanis Club of North Shore Milwaukee
Dominic Michael Gemianani
Troop 505
Kenosha Bible Church
Tyler Steven Gerds
Troop 601
King of Glory Lutheran Church
Evan James Grassmann
Troop 142
Washington Elementary Friends – Mt. Carmel Lutheran Church
Robin Frederick Greaves
Troop 7
Knights of Columbus/Our Lady of Good Hope
Nicholas Edward Grebe
Troop 117
Christ King Catholic School
Paul John Grebe
Troop 117
Christ King Catholic School
Matthew Richard Hardesty
Troop 161
St. Rita's Roman Catholic Church
Maxwell Anderson Hawthorne
Troop 21
Wauwatosa Ave. United Methodist Church
Dakota Anthony Lee Hedges
Troop 538
Forest Park School Association
William Roberts Hentzen III
Troop 400
Friends of Troop 400/Whitefish Bay UMC
Benjamin Joseph Hildebrandt
Troop 334
St. Mary's Immaculate Conception
Daniel Alexander Hess
Troop 398
Kiwanis Club of North Shore Milwaukee
Brandon Roger Kawczynski
Troop 221
Edgewood Elementary School PTO
John Mitchell Kirsch
Troop 328
Salem Volunteer Fireman's Association
Justin Walter Knapp
Troop 129
Franksville United Methodist Church
Karl Horst Koesser
Troop 544
Pleasant Prairie Fire & Rescue Association
Gregory James Kofron
Troop 105
St. John Nepomuk Parish
Christopher Paul Kozenski
Troop 129
Franksville United Methodist Church
Ty Odell Lane
Troop 328
Salem Volunteer Fireman's Association
Stephen Christopher Lay
Troop 7
Knights of Columbus/Our Lady of Good Hope
Peter J. Lemay Jr.
Troop 11
Ascension Lutheran Church Fellowship Board
Lucas Lee Leydens
Troop 328
Salem Volunteer Fireman's Association
Alexander M. Lindfors
Troop 398
Kiwanis Club of North Shore Milwaukee
Kevin Michael Maiter
Troop 328
Salem Volunteer Fireman's Association
Eric Thomas Marinello
Troop 506
GMS - Parent Teacher Organization
Davis Schoen Marklin
Troop 21
Wauwatosa Ave. United Methodist Church
Robert Duncan McInnes
Troop 599
Hales Corners Lutheran Church
Samuel E. Meyer
Troop 142
Washington Elementary Friends – Mt. Carmel Lutheran Church
Anthony Thomas McNair
Troop 595
St. Anne Catholic Church
Aidan Richard C. Moore
Troop 21
Wauwatosa Ave. United Methodist Church
John Michael Mullooly
Troop 125
St. Jude Catholic Church
Brian George Myers
Troop 596
St. Alphonsus Parish
Nicholas David Nolting
Troop 96
Holy Assumption Parish
Samuel Phillip Obscherning
Troop 117
Christ King Catholic Church
Christopher Daniel Olson
Troop 599
Hales Corners Lutheran Church
Jake Bernare Pallo
Troop 530
St. Mary's H & S Association
Anthony Joseph Piel
Troop 61
Mother of Good Counsel - HNS
Joseph Thomas Pucel
Troop 540
Gra-Ram Friends of Scouting
Thomas Joseph Pudlek
Troop 520
St. Therese Holy Name Society
Andrew Scott Rakers
Troop 485
St. Joseph Congregation
Grant Norman Rissley
Troop 235
Divine Mercy Holy Name Society
William John Robbins
Troop 324
Schreder Post 20
Jason Marcus Ross
Troop 599
Hales Corners Lutheran Church
Braden Hunter Schubring
Troop 531
Friends & Families of Pack & Troop 531
Samuel Oliver Skogstad
Troop 595
St. Rita's Church
Anthony Leonard Stuczynski
Troop 536
St. Gregory the Great Congregation
Michael James Tenuta
Troop 520
St. Therese Holy Name Society
Oscar Moore Youngquist
Troop 242
Bethania Lutheran Church
Benjamin Michael Zellmer
Troop 117
Christ King Catholic School
Youngtimers BSA Corner
Bill Schmitz's Talking Dog
This is a story told to me by Bill "Wildchild" Schmitz. He tells me this is a true story that happened to him last summer while he was cruising on his Harley in the northern reaches of Wisconsin. Since Bill never lies, I have no reason to doubt the story, so I'll pass it on to you as he told it to me.
---
I was cruising along on a dusty back road when I shoot past a farm house with a road sign that reads, "Talking Dog for Sale." Wow, what's this about? I turn around and knock on the door. This old guy comes out and says, "Yes, I have a talking dog. Come around to the back and I'll show him to you." In the back there is a fenced-in yard. I look over the fence and there is an old Labrador Retriever. "So, you are a talking dog," I said sarcastically. "Yep, that's me," said the dog. After picking myself up, I said, "How long have you been talking?"
"Well, I discovered my talents when I was just a pup. I wanted to help the government so I called the CIA. After some tough training they had me jetting from country to country. I sat in with spies and terrorists gathering information because no one figured a dog would be eavesdropping. I was one of the most successful agents they had for eight years running. I received all kinds of awards and medals. I finally got tired of jetting around. I wanted to slow down. I took a job at the Chicago airport doing some undercover work. I would wander near suspicious characters and listen in. I uncovered some incredible dealings and was awarded a batch of medals."
"That's an incredible dog," I said. "How much do you want for it"?
"Ten dollars," said Bill.
"Wow, did you buy it?"
"No, I found out the dog was a damn liar; he had never been out of the yard."
My Veteran's Cap
A few day ago, a friend from high school sent me a Vietnam Veteran cap. He had served there and I was proud that he thought enough of me to send it. Yesterday, I wore it when I went to Wal-Mart. There was nothing in particular that I needed at the world's largest retailer, but since I retired, trips to Wally World to look at the Walmartians is always good for some comic relief. Besides, I always feel pretty normal after seeing some of the people that frequent the establishment. But, I digress....enough of my psychological fixations.
While standing in the checkout line, the guy in front of me, probably in his late twenties, asked, "Are you a Vietnam Vet?"
"No," I replied.
"Then why are you wearing that cap?"
"Because I couldn't find one that said War of 1812." I thought it was a pretty snappy retort.
"The War of 1812? Never heard of it, when was that?"
Forgive me, but I couldn't pass on such an opportunity. "1936," I answered, as straight-faced as possible.
He pondered that for a moment and responded, "Why do they call it the War of 1812 if it was in 1936?"
"It was a special top secret Op force. No one is supposed to know about it." I said.
"Tell anyone and I'll have to have you eliminated," holding my forefinger across my lips.
"Cool, dude, I'll never mention this to a soul, I promise. This is seriously awesome."
When he checked out, the lady behind me was about to have a heart attack she was laughing so hard. I just grinned at her.
What a great time! Tomorrow I'm going back with a Homeland Security cap. Then the next day I'm going to wear a Border Patrol hat and see how long it takes to clear out the store.
Whoever said retirement is boring just needs to wear the right cap.
FOS Highlights
Leadership Breakfast 2014
New Kenosha Office
The Racine Service Center has relocated to our new temporary location in Kenosha. We have stocked your favorite Scouting supplies, and Gina Hannemann is available to answer your Scouting question. She is also able to accept any registrations, training forms and advancements.
The search for a permanent location continues with a task-force of volunteers leading the way. Volunteers include the District Chairmen, District Commissioners and District Executives from the Gateway, Lighthouse, and Fox River Districts.
The shop is located at 7500 Green Bay Road, on the corner of Highway 50 and Highway 31. The shop is on the lower level of the Johnson Bank building. The phone number is 262-632-1655.
Popcorn Corner
Join us for a mission…Mission: Impoppable! Every year Scouts raise thousands of dollars for their pack, troop, crew or post by selling popcorn.
I'm Interested, but I Need More Information!
Make a phone call or set up an appointment with the Popcorn Staff Advisor today!
Call Claire Kollmeyer at
(414) 443-2853
or email Claire.Kollmeyer@Scouting.org
• Popcorn can fund your ENTIRE year of Scouting in one short product sale!
• You can sell popcorn in front of places of business or community buildings, or sell door to door.
• There is a WIDE range of products, from caramel corn to yellow popping corn to jalapeno cheese—there is something for everyone!
Important Popcorn Dates
Thursday, August 21, 6 p.m.—Racine/Kenosha Training
(Location TBD)
Tuesday, August 26, 9 a.m.—Milwaukee Training
330 S 84th St, Milwaukee, WI 53214
Wednesday, August 27, 6 p.m.—Milwaukee Training
330 S 84th St, Milwaukee, WI 53214
Wednesday, September 3—Unit Show & Sell Due
Friday September 5—Show & Sell Order Due to Pecatonica
Tuesday, September 16—Show & Sell Pick Up Milwaukee
Wednesday, September 17—Show & Sell Pick Up Racine/Kenosha
Friday, September 19—Sale Begins
Sunday, October 19—Sale Ends
Monday, October 27—Milwaukee Reconciliation
Tuesday, October 28—Racine/Kenosha Reconciliation
Monday, November 3—Final Order Due to Pecatonica
Thursday, November 13—Milwaukee Take Order Pickup
Friday, November 14—Racine/Kenosha Take Order Pickup
Wednesday, December 3—Post-dated checks cashed
Mid-December—Prizes Ready
Spring 2014 Unit Top Sellers
Pack 400—Polaris—$16,515
Pack 530—Root River—$15,225
Troop 530—Root River—$12,995
Pack 535—Iron Horse—$12,310
Troop 599—Root River—$12,360
Pack 205—Southshore—$8,635
Pack 449—Polaris—$7,735
Pack 578—Iron Horse—$7,700
Pack 321—Root River—$7,675
Pack 154—Iron Horse—$4,665
Spring 2014 Youth Top Sellers
Lawrence H.—Troop 599—$10,535
Danny D.—Troop 530—$6,675
Brandon A.—Pack 530—$2,774
Joseph F.—Troop 530—$2,750
Michael S.—Pack 535—$2,060
Antwan W.—Pack 445—$1,940
Josh N.—Pack 578—$1,720
Jacob M.—Pack 400—$1,675
Adam H.—Pack 205—$1,559
Wreath Sale
2014 Holiday Wreath Sale Fundraiser – Save the Date!
Three Harbors Council is pleased to announce that we are again offering the Holiday Wreath Sale as a unit fundraiser. We are continuing our partnership with our current vendors Northwoods Wreaths/Noble Valley Farms, and thanks to the wet weather we have had, we are looking forward to a beautiful crop this year!
Key Information:
• We heard your feedback loud and clear, and are happy to announce that Popcorn Pickup and Wreath Pickup now are back in the same week again.
• Pick-up Date: Saturday, November 15, by appointment only between 8:00 a.m. and 1:00 p.m. at Camp Oh-Da-Ko-Ta (for the South Districts), and Wisconsin State Fair Park (for the North Districts).
• If your pack, troop, crew, post or ship is not participating in the wreath sale, please don't deny the opportunity to those Scouts and families who would appreciate the chance to earn their way to camp or other high adventure activities. You are welcome to direct them to contact their District Executive if you do not wish to coordinate on their behalf. Thanks!
Please refer questions to:
Jim Reeder
Wreath Sale Staff Advisor
(262) 995-0031
or
Rachel Dubinski
Marketing & Product Sales Specialist
(414) 443-2849
Silver Beaver Award
Three Harbors Council Congratulates the 2013 Silver Beaver Award Recipients
The Silver Beaver Award is the highest award our council can bestow upon a volunteer for their years of dedicated and selfless service to our youth. For 2013, the Silver Beaver Selection Committee selected eight outstanding volunteers to receive this honor. They were officially recognized at the Scouters' Recognition Dinner on Thursday, March 26, 2014 at the Clarion Hotel Airport.
2013's Silver Beaver Award recipients are: Mike Barczak, Iron Horse District; Brian Boehm, Gateway District; Dennis Carney, Southshore District; Bob Gross, Venturing; Christopher Layden, Executive Board; James Lousier, Lighthouse District; John Marshall, Root River District; and Guenter Wiedemann, Lighthouse District.
If you wish to submit a nomination form for an individual you think is worthy of this award for 2014, please go to our website www.ThreeHarborsScouting.org later this year. Nomination forms are traditionally due to the council by November 15th.
If you have any questions regarding the Silver Beaver process, please contact Suzanne Duchaine at Suzanne.Duchaine@Scouting.org or 414-443-2876.
Scouting for Food Wrap-Up
This year's Scouting for Food Campaign resulted in 161,250 pounds of food collected that was distributed to the needy in our communities by local food pantries and Feeding America.
Of the total, 140,761 pounds of food were picked up during the collection day by Scouts. The remaining 20,489 pounds of food were dropped off at Pick N' Save Stores.
The need this year was greater than ever because of the cold winter and high heating bills that families faced. This increased the usage of the local food pantries. When we started the morning at the Shalom Center in Trevor, WI, the shelves were almost bare. By the end of the morning, the shelves were full, plus some more supplies in boxes that could not fit. This is why this "Good Turn" is so important for the Scouts and Leaders to participate in each spring. As Feeding America employees commented on collection day, "The Boy Scouts are the largest one-day food drive that supports Feeding America. The Scouts bring in more food in one day then any of our other partners do in the entire year."
Special thanks goes out to the local food pantries, Feeding America, Roundy's Pick N' Save, the Milwaukee Journal Sentinel, Schneider National and, of course, the thousands of Scouts and their leaders who distributed bags and picked them up.
Plan on participating in next year's Scouting for Food campaign.
Advancement
2014 Merit Badge and Advancement Changes
Feast your eyes on the new requirements for the Cooking Merit Badge!
The sound of the kitchen timer can only mean one thing: the new Cooking merit badge requirements are done.
For the new Cooking Merit Badge, which becomes Eagle-required on January 1, 2014, Scouts will prepare meals using the MyPlate food guide, understand and explain food allergies and learn about cooking food indoors.
This is important: there are two big, separate changes to the Cooking Merit Badge as you know it. The first is that the Cooking Merit Badge will become Eagle-required beginning January 1, 2014. The second is the new requirements, found below, which become mandatory for Scouts who begin the Merit Badge on or after January 1, 2015.
The new Cooking pamphlets hit the shelves of Scout Shops in January 2014. From now until Dec. 31, 2014, a Scout may use the old or new requirements — his choice. All Scouts beginning the Cooking merit badge on or after January 1, 2015 must use the new requirements.
Let me break it down:
• Scouts who already started Cooking MB using old requirements: they're fine and may finish with the old requirements. They will not need to re-earn the Merit Badge with the new requirements, but they may switch to the new ones if they choose. There is no time limit between starting and completing a badge, although a counselor may determine so much time has passed since any effort took place that the new requirements must be used.
• Scouts who already earned Cooking MB: they may purchase or be presented with the new, silver-bordered Cooking MB patch (regardless which requirements were involved). They don't need to re-earn it now that it's Eagle-required. But they can't wear both the green- and the silver-bordered versions.
• Scouts who begin Cooking MB in 2013 or 2014: they may use the old or new requirements — their choice.
• Scouts who begin Cooking MB in 2015 or beyond: they must use the new requirements.
Make sense? Think of 2014 as a transition period for the merit badge. During this time, you'll find both pamphlets in Scout Shops, and a boy may choose which to use. It's easy to tell them apart.
NYLT
Boy Scouts and Venturers: Due to the severe winter weather we had this year, some school districts have changed their schedules and are adding days into the summer. To better accommodate Scouts and Venturers who cannot attend the standard NYLT course in June, we are going to offer a two weekend fall course later this year. This course will be run by the same highly qualified youth staff, under the supervision of adult advisers, and will teach participants the concepts of what a leader must BE, what a leader must KNOW and what a leader must DO. Participants will learn and practice valuable leadership skills they can use in Scouting and beyond.
• The course will take place the weekends of Sept 26-28 at Indian Mound Reservation, and Oct 10-12 and Camp Oh-Da-Ko-Ta.
• We need a minimum of 16 participants to run this course, so if you are interested, please contact Gina Hannemann with registration info ASAP.
• There will be a pre-course meeting on September 7, at Wheaton Franciscan in Franklin to prepare the Scouts and Venturers as well as their parents.
Questions? Contact:
Doug Reed II
Course Director
(414) 651-4741
Gina Hannemann
Course Support Staff
(262) 632-1655
Camp Ammon
Camp Ammon,
July 30 - August 11, 2014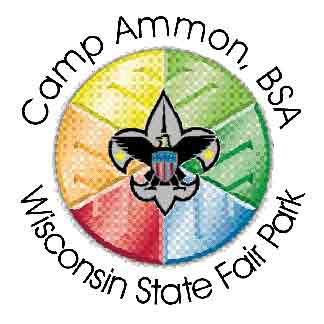 CAMP AMMON – BSA: a co-eduational Scout camp that operates exclusively during the Wisconsin State Fair. Located in State Fair Park, this Scout camp is a distinctive service camp that allows participants freedom, fun and the opportunity to explore new friendships. Camp Ammon is sponsored by Three Harbors Council - BSA and the Wisconsin State Fair: a 12-day Scout camp from July 30 –August 11, 2014 for $60. During your 12 days at Camp Ammon, you will enjoy volleyball, dances, movies, swimming, video games and more. Focusing on service, you will gain a unique perspective of the Wisconsin State Fair including free access to grandstand shows, daily fair events, interaction with fairgoers and the fair administration and much more. The $60 registration fee includes lodging, a uniform shirt and hat and three daily meals. Participants are assigned to a tent group and a veteran staff member (Tent Leader) and housed in 20 x 40 "circus" type tents. Camp Ammon is open to all Venturers, Explorers, Boy Scouts and Girl Scouts from 13 to 18 years of age. We have had Scouts from all over Wisconsin and beyond. Applications are accepted on a first come, first served basis. We will send you a confirmation letter upon acceptance of your application.
HERE IS SOME IMPORTANT INFORMATION YOU SHOULD KNOW:
1. Camp Ammon "Check-in" is on Wednesday July 30 from 10:00 a.m. to 2:00 p.m. Camp will conclude on MONDAY MORNING, August 11. "Check-out" is between 10:00 a.m. and 12 Noon.
2. CAMP AMMON IS A FULL-TIME ACTIVITY. We regret that we will be unable to make allowances for extended and repeated leaves of absence from camp for athletic practices or employment requirements. Arrangements to attend family functions and school registration must be made in writing prior to camp. Please attach your written request to your application.
3. You must have a current BSA Annual Health and Medical Record to be turned in no later than "Check-in" on Wednesday, July 30.
Direct any questions to Lisa Held (Lisa.Held@Scouting.org) at the Three Harbors Council Scout Service Center. To get more information or to view our FAQ sheet, you can visit us online at www.campammon-bsa.org.
Venturing Summer Event
Summer Venturing Event
June 29-July 3, 2014 at LeFeber Northwoods Camps
Come to this summer's long term Venturing camp opportunity! This is going to be a great time full of adventure and activities. Choose your program and get ready for fun.
Activities include:
• Hiking
• Wilderness Survival
• Campfires
• Shooting Competition
• Pistol, Rifle, Shotgun and Archery
• STEM Programs
• Waterfront Activities
• Swim, canoe, sail, fish, beach volleyball, kayak
Register here: http://www.threeharborsscouting.org/event/1509825
As of May 2014, there is a totally revamped Venturing program. Created by the National Committee on Venturing, this effort is the product of years of volunteer and professional staff partnerships at the National level. Although we do not have all of the details of this newly designed program, our goal is to have training designed and ready for volunteers by August. We also hope to roll out all of the program changes to all of the District Roundtables this fall. Please bear with us as we await all of the details and changes being handed down from the National BSA. As soon as we have concrete details we will share them with the entirety of Three Harbors Council.
Training
Go to Summer Camp and Come Back Trained
If you are attending summer camp at LeFeber Northwoods Camps or Robert S. Lyle this summer, you can attend training and finish both Scout Leader Specific training and Introduction to Outdoor Skills. The training takes place each morning, and by the end of the week you can be completely trained. This training schedule stills leaves you time to spend with your unit in the afternoon and evening. The trainers will cover some of the Leader Specific course and some of the Introduction to Outdoor skills each day to make the morning more interesting. You do need to attend all five days in order to be completely trained by the end of the week.
Brewers Scout Day
Smell the popcorn, taste the hot dogs, hear the crack of Lucroy's bat and join more than 4,000 other Scouters at Miller Park on July 21st when the Milwaukee Brewers salute the Scouting program before the Brewers take on the Reds. Every Scout and leader in attendance and in uniform will be able to have their unit parade around the warning track and have their unit listed on the scoreboard. All Scouts and their families can score big savings on ticket prices.
The event impacts both the Scouts and the public. The Scouts realize they are part of a larger group than themselves or their troop or pack who have similar interests and values. The public realizes that Scouting is alive and relevant. It is truly memorable experience to see the stands filled with Scouting uniforms.
Registration Flyer:
http://www.threeharborsscouting.org/document/brewers-scout-day-registration-form/134785
Golf Classic
Ken Smith Golf Classic 2014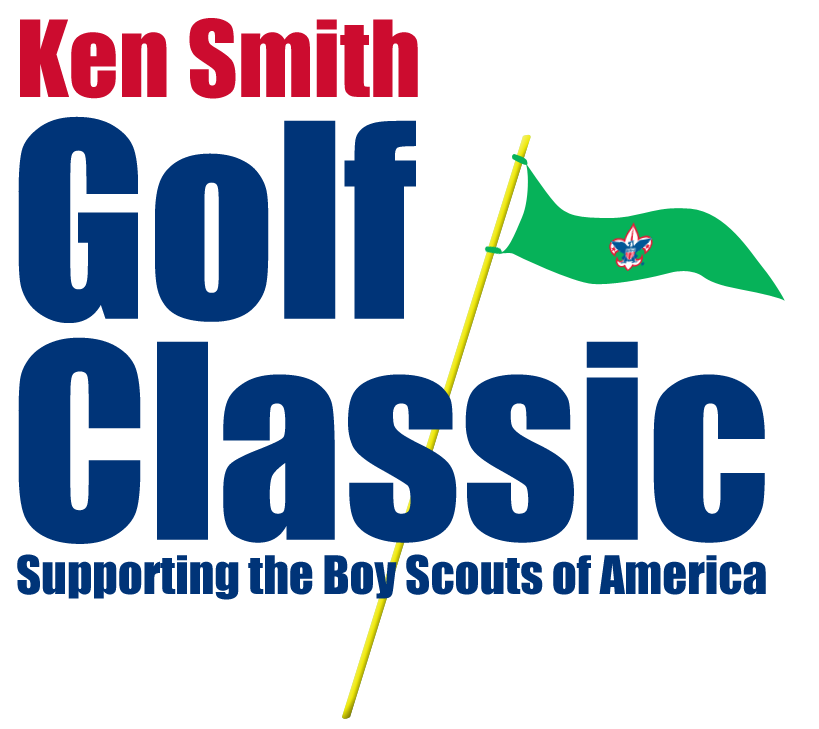 Join more than 200 local business leaders at the premiere Geneva National Golf Club on July 15th. Play, network and relax while enjoying 18 holes on the challenging Player and Palmer Courses. Start the morning with a Skins Game (nine holes of golf in which the individual with the lowest score wins a pot of money to be split with the Boy Scouts).
This event continues to build with great networking opportunities. Included in every registration are exquisite food offerings and tasty spirits. Win glamorous prizes on the course or in one of the additional skills games. Everyone walks away a winner.
Registration:
Sporting Clays
Sporting Clays Classic 2014
Enjoy the scenic Milford Hills Hunt Club and lead your team to victory at the 2014 Sporting Clays Classic. The Sporting Clays tournament includes 13 stations with 80 targets per shooter, including a 60-bird team flurry that tests your speed and grit.
Back again is the popular Ultimate Pistol Competition, where you can try to beat the local expert. Shooters of all skill levels are welcome. Grand prizes, tasty food and memorable fun are guaranteed for everyone.
Registration:
http://www.ThreeHarborsScouting.org/Clays
Safe Halloween
Join us at Indian Mound Scout Reservation on October 25, 2014 for Safe Halloween, a fun-filled family event for all Cub Scouts, Webelos and their families. Come dressed in costume. Adults must accompany all youth at Safe Halloween. You can attend as a family, den or pack. Stop in between 1:00 p.m. and 7:30 p.m. to enjoy all the different activities: hayrides (during daylight hours), haunted house, games, crafts and a luminary trail (after dusk). All the activities will close at 9:00 p.m. For one additional cost, pumpkins are available for carving and decorating or you can take home to carve later. Food will be available for purchase in the dining hall at mealtime. There is a Trading Post that is open throughout the entire event and will have treats including popcorn and hot cider. Traditional Halloween fun in a safe, wholesome atmosphere!
Exploring / Learning for Life
Welcome our newest member to the Learning for Life/Exploring division!
Hi, my name is Nikki Moseby. When I first began working for the council, I was working in the Scoutreach program as a Youth Leader. After a short period of time I was promoted to a Product Sales Specialist working with the fundraising department for the Traditional Scouting program. Recently, I accepted the position of Learning for Life/Exploring Executive for Three Harbors Council. In this position, my responsibilities will include: membership expansion, fundraising and program delivery.
I look forward to serving the needs of our youth through character education and career awareness programs in Three Harbors Council, Boy Scouts of America.
Learning for Life - Character Camp!
2014 Character Camp was a blast for many of the Learning for Life students who participated in the Learning for Life character education program. Approximately 2,980 students registered for the one-day camp experience. Evaluations from various teachers were an indication that activities centered around character building, teamwork, discipline, perseverance, effective communication and respect were well-received by students, teachers and volunteers. The Learning for Life team, Character Camp committee members and Three Harbors Council staff are constantly brainstorming on innovative ideas to ensure our Learning for Life students have the experience of a lifetime.
Learning for Life and Exploring Division: "A NO Bullying Zone!"
The Learning for Life team did an exceptional job in creating an atmosphere conducive to learning in a number of schools throughout the city of Milwaukee. Sessions and specialized assemblies were designed to educate and expose students to the effects of bullying. Community leaders from a variety of backgrounds agreed to provide "real-life" scenarios regarding this issue. Statistics show that 1 out of 3 students will experience some form of bullying, cyber bullying and domestic abuse in their lifetime. Presenters provided students a forum to express their views regarding the epidemic. The presenters encouraged students to seek help from adults if they felt they were being bullied in school, home or through the internet.
Some signs that may point to bullying are:
• Unexplainable injuries
• Lost or destroyed clothing, books, electronics or jewelry
• Frequent headaches or stomach aches, feeling sick or faking illness
• Changes in eating habits, like suddenly skipping meals or binge eating. Kids may come home from school hungry because they did not eat lunch.
• Difficulty sleeping or frequent nightmares
• Declining grades, loss of interest in schoolwork or not wanting to go to school
• Sudden loss of friends or avoidance of social situations
• Feelings of helplessness or decreased self-esteem
• Self-destructive behaviors such as running away from home, harming themselves or talking about suicide
If you know someone in serious distress or danger, don't ignore the problem. Get help right away.
Learning for Life and Exploring kicks off 2014 with Excitement!
The team is very excited about this year's opportunity to provide quality service to our Learning for Life and Exploring youth. Every year we have a unique opportunity to meet with our Learning for Life and Exploring leaders to renew and recharter annual paperwork. Also, during the time of renewing paperwork we have a chance to discuss ways to enhance the Learning for Life and Exploring program. In order to ensure efficient and proficient services, your help is very much appreciated. Below are some basic steps to ensure your Learning for Life group, Career Club and Explorer Post renew properly.
On-Time Rechartering:
• New youth MUST complete new youth applications and sign their own application.
• Parent or guardian must sign off on application.
• Signature of POST Leader must sign youth application.
• Signature of Organization Officer is required.
• Fees collected and turned in.
• New Adult Leadership MUST complete adult leadership application.
• Adult leader must complete application by including social security number and driver's license number. Application will not be processed without it, unless the leader is considered to be an employee of the government.
• YOUTH PROTECTION TRAINING MUST BE COMPLETED FOR ALL ADULT LEADERS within 30 days of submitting an application.
Basic steps to remember when completing Learning for Life renewal paperwork:
• Learning for Life paperwork completed by Executive Officer
• Demographics/Ethnicity breakdown
• Number of youth participating in program
• Invoice signed with commitment to pay
The sooner we can get your renewal paperwork completed and processed the sooner we can start program planning!
What is Learning for Life?
The Learning for Life Corporation offers seven programs designed to support schools and community based organizations in their efforts to prepare youth to successfully handle the complexities of contemporary society and to enhance their self-confidence, motivation and self-esteem. The seven programs focus on character education and career education. Learning for Life programs help youth develop social and life skills, assist in character development and help youth formulate positive personal values. It prepares youth to make ethical decisions that will help them achieve their full potential. There are two program methods. We have six school-based programs and one worksite-based program. At a time when drugs and gangs are ravaging many of our schools and communities, Learning for Life programs can be a catalyst to help stop this trend. The program uses age-appropriate, grade-specific lesson plans to give youth skills and information that will help them cope with the complexities of today's society. Learning for Life makes academic learning fun and relevant to real-life situations in age-appropriate and grade-specific material. As a result, the positive character traits and skills learned by participation in Learning for Life not only make students more confident and capable, but also give them an invaluable understanding of how things work in the real world. School and community demands for character education and career education programs have greatly influenced the dramatic growth of Learning for Life. Learning for Life has been adopted by more than 17,000 schools and organizations nationwide, serving over 1.5 million youth.
What is Exploring?
Exploring is Learning for Life's career education program for young men and women who are 14 (and have completed the eighth grade) or 15 through 20 years old. Adults are selected by the participating organization for involvement in the program. Color, race, religion, gender, sexual orientation, ethnic background, economic status and citizenship are not criteria for participation.
Exploring's purpose is to provide experiences to help young people mature and to prepare them to become responsible and caring adults. Explorers are ready to investigate the meaning of interdependence in their personal relationships and communities.
Exploring is based on a unique and dynamic relationship between youth and the organizations in their communities. Local community organizations initiate an Explorer post by matching their people and program resources to the interests of young people in the community. The result is a program of activities that helps youth pursue their special interests, grow and develop. Explorer posts can specialize in a variety of career skills. Exploring programs are based on five areas of emphasis: career opportunities, life skills, citizenship, character education and leadership experience.