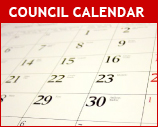 2014-2015
2015-2016
Printable Council Calendar
(NEW!)
Download the 2015-2016 Council Calendar to your

Mobile Device!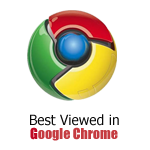 Southshore District

Southshore District serves southeastern Milwaukee County, Bayview, St. Francis, Cudahy, and South Milwaukee.

---

---

Hello Southshore

What a rainy start to spring, but do you know what that means? There will be plenty of flowers and lush forests for camp! The biggest thing coming is our camping season, and I urge each and every one of you to take a look and see if there are dates that work for you. We have several new options this year including busing to our day camp! Camp is the reason that kids join and stay in Scouting. You cannot have a strong program without a strong camp element. So get online, get registered, and GO BIG at one of the Three Harbors Camps this summer!

District Links

---

2014 Southshore Good Scout Award -

Congratulations, Bryan Simon of Simon Landscaping!

Congratulations to Bryan Simon who was awarded the 2014 Southshore Good Scout Award at MATC on April 29th. Bryan is extremely involved in the Southshore District communities and has accomplished a multitude of wonderful projects and initiatives to make the south-side of Milwaukee an even better place to live. From green initiatives to run-off abatement to building the 6th Street Farmers Market, Bryan continues to do amazing things. Please congratulate him as you see him.

---

New Southshore District Executive

Dear Southshore, I am very pleased to announce that effective May 15th Derek Alcala has accepted the role of District Executive for the Southshore District. Many of you have probably heard from Derek already, and if you have not, I'm sure you will see him soon. Please welcome him into his new role.

Derek is a graduate of UW Parkside with a Bachelor's of Science in Sports Management. Derek has served as a Scouting youth worker for the Lighted Schoolhouse program in the Lighthouse District (Racine) for the past 6 months, and has proven himself to be an asset to our program. We are thrilled to have Derek on board!

---

District Roundtable

This is your opportunity to get together with other units in Southshore District! Compare notes, create new ideas, and get answers to your questions from senior Scouters and experienced roundtable staff! Get updates on upcoming events, outings and special events. This is YOUR roundtable! Make it great! Show up, and you will not be disappointed. Meetings are held the second Monday of every month at South Milwaukee High School (801 15th Ave, South Milwaukee), at 7 p.m. in the commons area. Please use the western entrance/Door 9. ***Please have ONE person from your unit attend every month! Roundtable is very important, and someone needs to bring the information back to your unit. You do NOT have to be a registered leader to attend!***

---

District Committee Meeting

The Southshore District Committee Meeting is held on the first Wednesday of every month. The meeting is held at the St. Francis Library (4230 Nicholson Ave., St. Francis), 7pm in the lower level of the library (Ladish Room). If you hold a district position, or if you think you might like to find out more about district Scouting, please mark your calendar for this event each month!