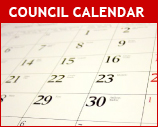 2014-2015
2015-2016
Printable Council Calendar
(NEW!)
Download the 2015-2016 Council Calendar to your

Mobile Device!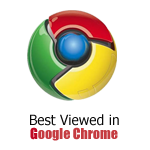 Polaris District

The Polaris District consists of youth, parents, and volunteers in the northern part of Milwaukee County including: Bayside, Brown Deer, Fox Point, Glendale, River Hills, Shorewood, Whitefish Bay, and parts of Milwaukee's north side.

---

---

Polaris District Klondike

Over the weekend of January 31st, the District held its annual Winter Klondike at wonderful Camp Vista just outside of the thriving metropolis of Dundee, WI, in the beautiful Northern Kettle Moraine Forest. An amazing fun-filled weekend showcasing Scout skills and challenges was had for all that were involved. Over 200 Scouts and Scouters from 12 troops participated in this, our 25th annual event!

Troops began arriving Friday evening, with some staying in cabins and others "Polar Bearing" in tents. The weather cooperated almost perfectly this year with plenty of snow and sunshine during the day with overnight temperatures dipping slightly below zero (just enough to earn the Sub-Zero Award!).

On Saturday morning, 19 patrols headed out on the Yukon and Northwest trails consisting of a series of challenges, testing Scout skills such as first aid, compass, lashing and even a bit of "song and dance". Patrols were judged on their team work and Scout spirit as well as their skills, earning up to 10 gold nuggets at each station. "Our troop looks forward to this event all year and our senior Scouts take the lead in preparing the younger Scouts for both the cold weather and skill challenges," said Jim Jeffery, Scoutmaster of Troop 398 in Whitefish Bay. Their planning and leadership were rewarded by the judges as they finished with 3 of the top 6 patrols on the trails!

In addition to the standard patrol trails, there was also an advanced trail for senior Scouts. Working in two person teams, 14 senior Scouts worked to complete higher level challenges. Joe Bonow, Scoutmaster of Troop 194 in Brown Deer, had several Scouts on the advanced trail and commented that, "it really tested the skills of our Scouts and I was impressed with their ability to work through the challenges."

The final events of the afternoon were a sled race and snow snake competition (if you haven't thrown a snow snake, the Polaris Klondike is the place to test your skills before it is added to the Olympic Games...). Saturday evening concluded with a trivia contest where Scouts were able to add to their "nugget" total, which were redeemed for troop gear such as camp stoves, Dutch ovens and camp chairs.

Scott Selby, Scoutmaster of Troop 400 noted that, "even though I am not normally a cold weather camper, it was a great excuse to be outside in the winter and I am looking forward to coming back next year." He was not alone, as the smiling faces of the patrols on the trail, the dedication of the judges, and the countless volunteers (who took the time to set-up the courses, cook the food, and handle all the details to make the weekend a success), captured the Scouting spirit at Camp Vista for the 25th consecutive winter!

District Links

---

Cublympics

Please join us in our signature Cub Scout event, our second annual Cublympics. This will be a fun-filled morning of field sports and Scout skills. The activities will include an obstacle course, broomball, a slingshot shooting range, as well as various sport skills contest. Don't miss out on this action-packed day!

We are always looking for volunteers to help run the events and keep things going smoothly.

If you'd like to attend, you can register online at www.ThreeHarborsScouting.org/PolarisCublympics or if you'd like to volunteer contact Kathy Myszewski at 414-355-2783

---

Changes in the District

Please join us in welcoming our new District Executive, Larry Danner. He has been with the Council for more than 3 years, running the Diversity Program, our after-school/in-school program. He is really excited to be part of such a great district. Dan Bettison, our previous DE has returned to one of the Chicago area Councils, and his beloved Chicago Bears.

Interested in helping out Scouting and/or the district? We are always in need of people to help with the events and responsibilities needed to make a district strong, vibrant and exciting to ALL Scouts. Please contact Larry at Larry.Danner@Scouting.org or call at 414-443-2862.

---

District Dinner

On Saturday, March 8th, we held our annual District Dinner. An adult-only, non-uniform (wink, wink) celebration of the great volunteers who help make Scouting in our district exciting and meaningful. The evening was a chance to specifically recognize individuals and units for their contributions to youth and the advancement of Scouting in the district.

The evening concluded with a fun game of trivia that amazed and awed our volunteers with the totally useless and esoteric trivia knowledge of their district executive!

Many of our volunteers were recognized for their efforts and commitments. Among them: Scouters Brian Borkin, Kevin Kiewit, Raleigh Sudemir and Chris Rogahn were all presented with the Youth Service Award for effort "Above and Beyond" in the service of youth in their respective units, the district and in their communities.

Troop of the Year went to Troop 393 of Parkway Elementary School, and Pack of the Year went to Pack 449 of Holy Family Catholic Church to recognize the quality of their programs.

The District Award of Merit, the highest award the district can bestow on an individual, was presented to Bob Frick and Greg Holz for all of their efforts and commitment to Scouting in the district.

Congratulations to all of honorees and to everyone in the district for a fabulous year of Scouting!

---

Congratulations

A big shout-out to Ian Gabik, the son of Jon Gabik, the Committee Chair of Pack 449 at Holy Family Church in Whitefish Bay. He has completed all of the requirements to earn his Charles H. Townes SUPERNOVA Award, the first in the council. It requires a tremendous amount of dedication and work to earn this prestigious award and should be commended for his efforts! Congratulations, Ian!

---

Upcoming Dates

Saturday and Sunday, May 31st and June 1st is the council's annual extravaganza: Scouting the Zoo! This year Cub Scouts will be allowed to camp at the zoo! Saturday will feature Pinewood Derby races, Cubmobile races and Blast Car races. Both Saturday and Sunday will feature Boy Scout units displaying Scout skills. Saturday night will feature a hot dog dinner, fun-filled campfire program and Zoo Train rides. Come join the fun and sleep among the wild animals!

Saturday, June 7th is our District Cublympics, at the Rite Hite YMCA (Schroeder Aquatic Center) at 9000 N. Green Bay Ave. Starting at 8:00 am, it will be a morning of fun and challenging field sports and Scout skills.

Monday, July 21st is the Milwaukee Brewers Scout Night. Join thousands of Scouts for a special Brewers Game just for you! Join all the troops and packs in uniform for a procession on the track around the field, displaying your unit pride!

The weekend of August 8th will be the first Council NOVA Camporee. It will be held on the grounds of the GE Healthcare Institute in Waukesha. It will be a weekend of STEM based challenges and activities designed to earn the Scout and/or Venturer his/her NOVA Award.

Thursday, August 21st, at 6:00 p.m. will be our District Kickoff. Join us at Our Lady of Good Hope as we kick off yet another exciting year of Scouting in the great Polaris District! Meet other leaders and talk about all the exciting adventures the units had over the summer. Find out what exciting plans are in the works for Scouting in Polaris and the Three Harbors Council! Don't be left out of the fun, come to the kickoff!