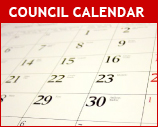 2016-2017
Printable Council Calendar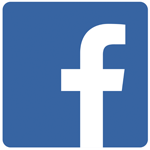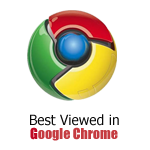 Three Harbors Council E-Newsletter: Friday, March 17, 2017
Would you like to get the Three Harbors Council E-Newsletter straight to your inbox? Sign up Now!
A new E-Newsletter is released every other Friday.

Upcoming Events
---
Council Eagle Scout and Silver Beaver Recognition Dinner
Please join us for a special evening to recognize the 2016 class of Silver Beaver Recipients and 120 Eagle Scouts.
Wednesday, March 29, 2017 at 5:45 p.m.
To register, sponsor an Eagle, or see our 2016 Silver Beaver recipients,

visit our website

.
Contact Erin Buhrmester at Erin.Buhrmester@Scouting.org with questions.
---
On To Eagle - Scouting Around the World
Join the fun at this council-wide camporee! You'll experience a display of Scouting skills, participate in new activities, while taking in the sites of beautiful Camp Oh-Da-Ko-Ta.
Open to all Scouts.
General admission $10.00 per person through April 8, 2017 (late fee after April 8, 2017).
BB Guns will be featured this year for an additional cost of $3.00 (limited to 250 registrants).
Register early to claim your camp site!
Visit our On to Eagle website.
---
Cub Scout Summer Camp
---
Log Your Service Hours
With Scouting for Food pickup tomorrow, units are reminded that projects and hours worked should be recorded.
Go to

www.Scouting.org/JTE

and click the

service hours website

link (on the right side).
Sign up using your Unit ID (5 to 11 digits available from registrar's office), use your unit number as a 4-digit number (i.e. Pack 123 = 0123).
Information collected includes: project date, number of adult and youth members participating, number of non-members participating, and total number of hours worked by all participants.
Units are required to enter this information to get credit for their service projects.
---
Volunteer at Character Camp
Camp is a pivotal point in the character development of our children. It is a one-day camp experience for students involved with the Learning for Life Program. The students will have the opportunity to put into practice the character values they've learned in the classroom throughout the school year.
---
Stampede for Scouting 5K Run/Walk
The annual Stampede for Scouting 5K Run/Walk date is set! Mark your calendars for a day of fun. Show your Scouting support by bringing your troop, patrol, pack and den colors to display during the walk!
Saturday, June 3, 2017 at the Milwaukee County Zoo.
Participation fee includes: parking, admission to the zoo, race t-shirt, the 5K Run/Walk, medals for division winners and a pancake breakfast.
For more information, visit the

Stampede for Scouting website

.
We hope you and your family and friends will "Stampede" with us in 2017!
---
Scouting the Zoo - New Venturing Village
Venturers-be sure your crew is registered to attend Scouting the Zoo!
Venturing Village is new this year - a place for Venturing crews to camp together and showcase the exciting opportunities offered to young men and women.
Friday, June 2, 2017 - Sunday, June 4, 2017.
Find more information or to register

visit our website

.

.
---
Fire Department Explorers Agility Challenge
Explorers have an opportunity to meet great people and perform a timed five-station agility challenge with the Northshore Fire Department. Participants can also compete in three to five-member relay teams.
Saturday, June 3, 2017, 7:00 a.m. - 1:30 p.m.
Bayshore Town Center: 5800 N Bayshore Drive, Glendale WI 53217 (in the Town Square)

Registration

is open now and ends May 26, 2017.
Early bird special: $6 per participating Explorer or $10 after May 1, 2017.
Full turnout gear is required for all events.
Contact LaTanya Gittens with questions or visit our Learning for Life website.
---
Milwaukee Brewers Scout Day
---
Clue: Scouting Edition
Save the date for this new council-wide activity! The Case of The Naughty Knots.
October 7, 2017.
Contact

Sandy

with questions.
---
Scout Shop Updates?
TREK TEK Clearance Event: 33% - 75% OFF BSA's official performance brand tee's, polo's and more!
Introducing CAMPMAID: NEW to the Scout Shop, innovate your camp kitchen with Campmaid brand Dutch oven cooking gadgets.
Buy More Save More Get Camping Event: On camping purchases of $200 Save 10%, $300 Save 15% and $400 Save 20%.
2017 Jamboree: Adults, parents or youth 16+ that could not get into a contingent and that would like to go to the 2017 Jamboree can staff the Trading Post. Find out more about the Trading Post Nation at ScoutStuff.org.
Hiring "Part-Time Sales Associate" - Pick up an application at the Milwaukee Scout Shop to apply today.
Find us on Facebook: Search for "Milwaukee Scout Shop".

---
If you believe that you received this message in error and/or do not wish to receive further emails, please click here.