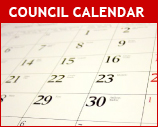 2014-2015
2015-2016
Printable Council Calendar
(NEW!)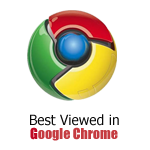 Council Activities for Boy Scouts

---

March 14 & March 21, 2015

Bag Distribution - March 14, 2015

Food Collection - March 21, 2015

The annual Scouting for Food campaign will take place with bag distribution on Saturday, March 15, 2014, and bag pick up on the following Saturday, March 22, 2014. Once again we will partner with Feeding America Eastern Wisconsin, Racine County Food Bank, Shalom Center of Kenosha and other local food pantries in Racine and Kenosha Counties who will distribute the collected food to those in need at no cost. Roundy's will provide the bags and offer barrels in the Pick 'n Save Stores to collect food in areas in which we don't have a Scout unit to cover.

This will mark the 28th year in which Scouts have collected food for the hungry in our council. To date, over 6 million pounds of food have been collected.

---

Brewers Scout Day

Monday, August 3, 2015

7:10 p.m.

Come out to Miller Park on Monday, August 3, 2015 at 7:10 p.m. when the Milwaukee Brewers salute the Scouting program before Jonathan Lucroy and the Brewers take on the San Diego Padres. Once again, every pack and troop in attendace will be able to have their members parade around the warning track in uniform and have their unit listed on the scoreboard. All Scouts and their families can score big savings on ticket prices - plus, a portion of each ticket sold will be donated to support the Scouting program in Kenosha, Milwaukee and Racine counties.

Tickets are reserved on a first come, first served basis until sold out. Deadline for ticket orders in Monday, July 20!

---

Scouting the Zoo

May 30-31, 2015

Milwaukee County Zoo

10001 W. Bluemound Rd., Milwaukee, WI

---

Camp Ammon

August 5-17, 2015

This camp is a co-ed Scout camp that operates exclusively during the Wisconsin State Fair. Located in the State Fair Park, this Scout camp is a distinctive service camp that allows participants freedom, fun and opportunity to explore new friendships. Camp Ammon is sponsored by Three Harbors Council, BSA and Wisconsin State Fair.

---

October 23, 2014


This event is designed for Star & Life Scouts, parents and volunteers. The objective of the Journey to Eagle is to provide motivation for Scouts to achieve Scouting's highest youth honor - Eagle Scout.

Topics to be covered include:

• Why earn the Eagle Award?
• Service Project Concept
• The Eagle Packet

• The Eagle Court of Honor, and more...

---

November 1, 2014

The Scout Heritage Museum invites you to the 35th Annual TRADE-O-REE on Saturday, November 1, 2014!

Looking for a fun field trip…Join us at the 35th Annual Trade-O-Ree…come as a pack, troop, den, patrol or family outing. See thousands of Scout memorabilia, artifacts and collectors items.