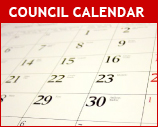 2016-2017
Printable Council Calendar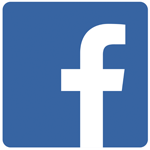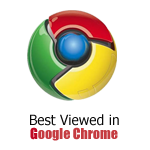 Three Harbors Council E-Newsletter: Friday, February 17, 2017
Would you like to get the Three Harbors Council E-Newsletter straight to your inbox? Sign up Now!
A new E-Newsletter is released every other Friday.

Upcoming Events
---
Merit Badge Tech - Register Now
Merit Badge Tech will offer badges in American Business, Architecture, Aviation, Drafting, Electronics, Home Repairs, Radio, Robotics, Soil and Water Conservation, Surveying, and Truck Transportation (more badges may be added closer to registration).
March 4, 2017 at Kenosha Campus of Gateway Technical College.
Registration open now. First come first serve through February 18, 2017 at 8:00 p.m.
Lottery for Welding Merit Badge pulled from all registrations received by February 17, 2017 at 8:00 am.
Information about the event can be found on online.
---
Leadership Breakfast
The 44th annual Boy Scout Leadership Breakfast celebrates and highlights the mission of Scouting and recognizes its many noteworthy achievements during the year. Chris "Bash" Bashinelli joins us to share stories of global travels from his hit series Bridge the Gap on the National Geographic Channel, his writings for Lonely Planet and his role in the U.N. International Day of Peace.
Thursday, March 9, 2017.
7:00 a.m. Coffee and Fellowship
7:30 a.m. Breakfast and Program.
No fee to attend, but a donation at the event is requested.
Business attire is requested.
Proceeds of the event are used to support Scouting's important and successful youth development programs that serve more than 26,000 youth members.
---
Spring Product Sale!
The Popcorn and Planter Spring Sale is just around the corner.
---
Law Enforcement Explorers Challenge
Want to test your law enforcement skills to see if you have what it takes? Are Explorers from your department looking to meet new people with similar career interests, or want to compete to show off their skills?
Saturday, March 11, 2017, 7:30 a.m. - 5:15 p.m.
Milwaukee Police Academy: 6680 North Teutonia Avenue, Milwaukee WI.
$20 per participating Explorer (includes lunch), $10 for Advisors and observers (includes lunch).

Registration

is open now through February 27, 2017.
If your post is planning to attend, please send Nikki Moseby an email and let her know. More information can be found on the Learning for Life website.
---
Scouting for Food - Next Month
It's that time of year again to help our community. Scouting for Food is right around the corner.
March 11, 2017 - Bag Drop-Off.
March 18, 2017 - Bag Pick-Up.

Visit our website

and help our community and do a good turn!
---
Council Eagle Scout and Silver Beaver Recognition Dinner
Please join us for a special evening to recognize the 2016 class of Silver Beaver Recipients and 120 Eagle Scouts.
Wednesday, March 29, 2017 at 5:45 p.m.
To register or sponsor an Eagle, please

visit our website

.

We are pleased to announce our 2016 Silver Beaver recipients:

Father Mark Carr- Council
Lori Holz- Polaris
Amy Kansaku- Iron Horse
Dave Loosen- Iron Horse
Kathy Myszewski- Polaris
John Unger- Root River
Contact Erin Buhrmester at Erin.Buhrmester@Scouting.org with questions.
---
Eagle Coach Position
On Saturday, March 4, 2017 we will be conducting Eagle Coach Orientation Training to help Eagle Coaches become familiar with the changes to the new project workbook and understand the role of an Eagle Coach. By completing this training, you are helping us ensure that Eagle Projects in Three Harbors Council are consistently written and completed. The criteria which must be satisfied for individuals to be designated as Eagle Coaches:
Registered with BSA (a national requirement).
Youth protection trained (a national requirement).
Receive training as an Eagle Coach (should be retaken every three years).
Attend a youth Life to Eagle seminar.
Those who plan to attend should download and bring a copy of the new Eagle Scout Service Project Workbook.
---
Don't Let your Choice Dollars Expire
The Thrivent Choice program gives eligible members of Thrivent Financial the power to recommend where Thrivent should consider distributing part of its annual charitable outreach funds.
Last year Three Harbors Council received $107 through Thrivent Choice.
If you're an eligible Thrivent Financial member and have Choice Dollars® available to direct, please keep Three Harbors Council in mind!
Deadline for donation designations is March 31, 2017.
For more info or to direct Choice Dollars, go online or call 800-847-4836.
---
Summer Camp Positions Open
Come join us for a summer camp experience like never before! Indian Mound Scout Reservation and Camp Oh-Da-Ko-Ta have limited positions available for staffing this summer! The following positions are available:
Indian Mound: Program Director, Archery Director, BB Gun Director, Aquatics Director, Lifeguards.
Camp Oh-Da-Ko-Ta: Health Officer.
Contact Robert Garrett or Brittany Burmeister to apply.
---
Save the Dates:
Boy Scout Leader Training: April 21-23, 2017 at Camp Oh-Da-Ko-Ta.
BALOO: April 22, 2017 at Camp Oh-Da-ko-Ta.
OWL: April 22, 2017 at Camp Oh-Da-Ko-Ta.
---
Sports Nights for Scouts
---
Stampede for Scouting 5K Run/Walk
The annual Stampede for Scouting 5K Run/Walk date is set! Mark your calendars for a day of fun. Show your Scouting support by bringing your troop, patrol, pack and den colors to display during the walk!
Saturday, June 3, 2017 at the Milwaukee County Zoo.
Participation includes: free parking, free admission to the zoo, race t-shirt, the 5K Run/Walk, medals for division winners and a pancake breakfast.
For more information, visit the

Stampede for Scouting website

.
We hope you and your family and friends will stampede with us in 2017!
---
Scouting the Zoo
Boy Scouts and Venturers are invited to spend the weekend camping at the Milwaukee County Zoo. Webelos and Arrow of Light Scouts are encouraged to attend with a troop. Cub Scouts are welcome to attend all activities on Saturday, unique programs and exciting opportunities are available.
For troops and crews to reserve your campsite you must attend the Campsite Lottery on February 22, 2017 at 6:30 p.m. at King of Glory Church - 4330 S. 84th St. Greenfield, WI.
---
Fire Department Explorers Agility Challenge
Explorers have the opportunity to meet great people and perform a timed five-station agility challenge with the Northshore Fire Department. Participants can also compete in three to five member relay teams.
Saturday, June 3, 2017, 7:00 a.m. - 1:30 p.m.
Bayshore Town Center: 5800 N Bayshore Drive, Glendale WI 53217 (in the Town Square)

Registration

is open now and ends May 26, 2017.
Early bird special: $6 per participating Explorer or $10 after May 1, 2017.
Full turnout gear is required for all events.
Contact LaTanya Gittens with questions or visit our Learning for Life website.
---
Scout Shop Updates
Book Clearance Event: New items arriving weekly! Stop in and check out our clearance. Books starting under $1!
Blue and Gold: We have Cub Scout Party Supplies for your Blue and Gold.
2017 Jamboree: Adults, parents or youth 16+ that could not get into a contingent and that would like to go to the 2017 Jamboree can staff the Trading Post. Find out more about the Trading Post Nation at ScoutStuff.org
We are Hiring: A Part-Time Sales Associate position is open, pick up an application at the Milwaukee Scout Shop to apply.
Find us on Facebook: Search for "Milwaukee Scout Shop".

---
If you believe that you received this message in error and/or do not wish to receive further emails, please click here.